Why Video? – a go! get creative event – THIS WEDNESDAY!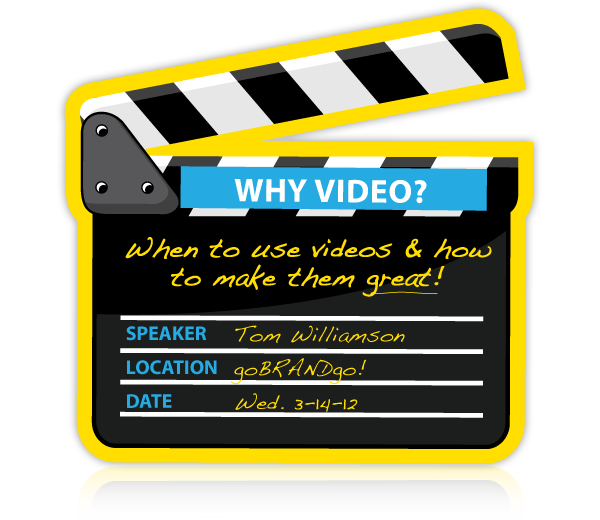 Come join us for an interactive presentation from
Tom Williamson, Director and Producer at Fat Chimp Studios.  
LEARN ABOUT:
* the viral effects of video
* how to create effective videos
* when & how to use them
About Tom Williamson, Director & Producer at Fat Chimp Studios

Tom started his career as director of the Phil Donahue show. In the many years since, hes directed and produced everything from live sporting events for Fox Sports to commercials to television shows: all along perfecting his formula for using the video medium as a successful tool. 

Today, Tom and his team write and direct the All About Business St. Louis television show as well as hundreds of commercials and promotional videos for small to large businesses in the St. Louis Region.

Fat Chimp Studios is a full-service Video Production company that takes an idea from scratch to completion – they write, draw, shoot & deliver.
Beer, wine, and light snacks to be served. 
All proceeds from this event support Rotary Club 11: Downtown STL, an organization of business and professional leaders that provides humanitarian service and encourages high ethical standards in all vocations.

Enjoying our insights? Enter your email below to subscribe to our monthly newsletter.