go! getter series – July 27th – go! Mobile!
Have you thought about going mobile, but are not sure where to start?
Have you ever wondered what the difference is between a mobile app and mobile website?
Are you a designer or developer that wants to know the basics on how to get started in mobile media?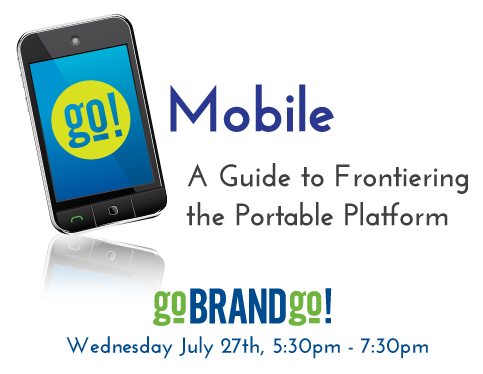 We are very excited to have a visiting designer-developer team share their insights on mobile/portable development. You have probably seen some of the applications they've worked on:

Learn about Mobile basics & why you should care:
BUSINESS OWNERS • Learn about why it matters as a company or individual to go mobile.
DESIGNERS • Learn how to approach designing for a mobile platform

DEVELOPERS • Learn about what considerations you need to take as well as some HTML5 tips

Beer, wine, & light snacks will be served. We look forward to seeing you!
Enjoying our insights? Enter your email below to subscribe to our monthly newsletter.